We are on the ABC Good Morning America TV May 17
May is Asian Pacific American Heritage Month. ABC News Good Morning America, Robin Roberts, has aired our interview with the donor to encourage more Minorities to join the bone marrow registry. You can view the interview on our YouTube channel or Robin's Twitter.

Please click the following image to watch the video.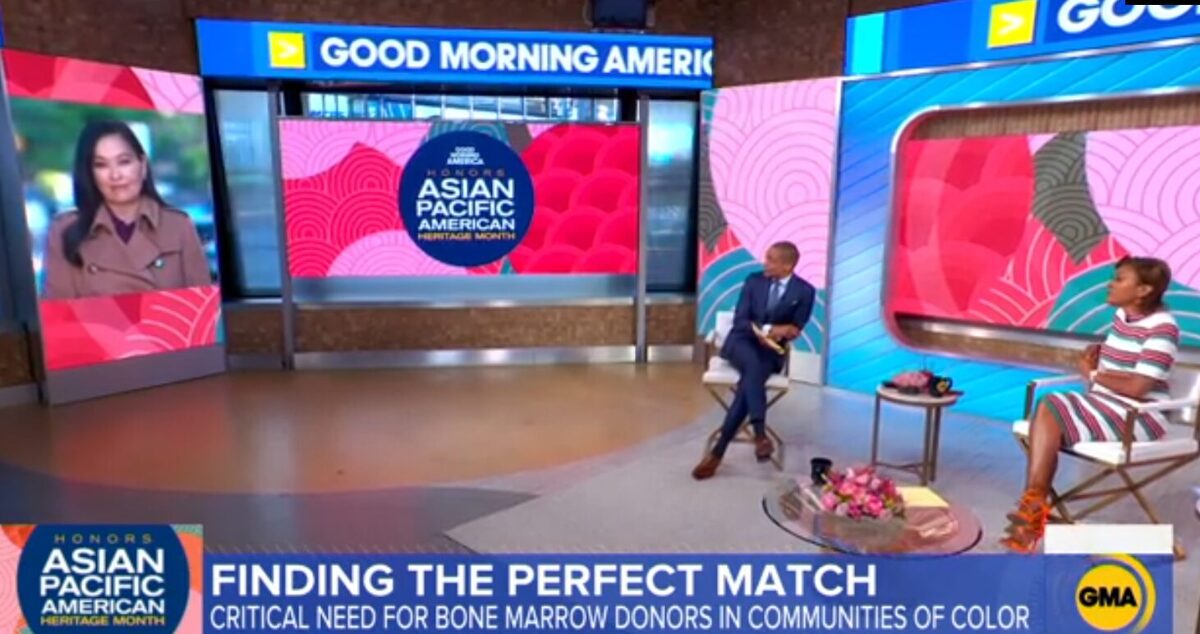 Updates on May 21:
Just heard from NMDP that, one week after the Good Morning America interview, "more than 500 ethnically diverse people have joined the registry this week on behalf of the #Roar4Ray campaign and the majority of those individuals are Asian AmericansRead for more details in my Twitter here.
No comments
Leave a reply